FE Electrical and Computer Exam Preparation
Candidates can fast-track their exam preparation through our FE Electrical and Computer exam Study Guide, Practice Exams, and Online course.
Select an option that suits you best
10% discount
Monthly Subscription
(On-demand Course)
Billed Monthly
24/7 email support
Simulated Practice Exam
Live 1-on-1 Zoom call
Weekly Live Training
10% discount
4-Month Plan
(On-demand Course)
One-time Payment
24/7 email support
Simulated Practice Exam
Live 1-on-1 Zoom call
Weekly Live Training
10% discount
6-Month Plan
(On-demand Course)
One-time Payment
24/7 email support
Simulated Practice Exam
Live 1-on-1 Zoom call
Weekly Live Training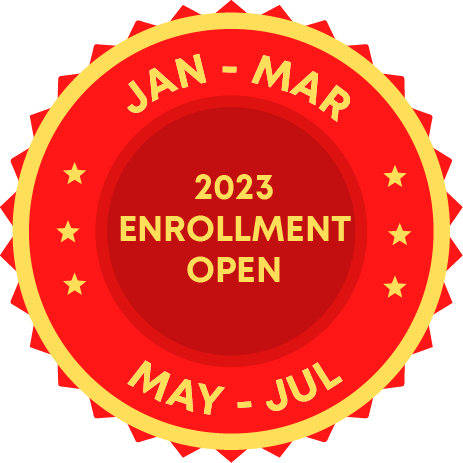 10% discount
8-Month Bundle
(On-demand + Live Training)
Sat/Sun 2:00 pm – 4:30 pm EST
One-time Payment
24/7 email support
Simulated Practice Exam
Live 1-on-1 Zoom call
Weekly Live Training
Student Testimonials








On-demand FE Electrical and Computer Course
150+ lectures, 70+ quizzes, 10+ mini-exams, and a full-length computer-simulated practice exam covering all sections of the latest NCEES® FE Electrical and Computer specification.
FE Electrical and Computer Exam Prep: The Complete FE Exam Study Guide
If you are unsure how difficult the FE exam truly is, read on. The FE exam has 110 questions that can be asked in a variety of formats such as multiple-choice, fill-in-the-blanks, match the columns, drag, and drop, etc. These are collectively called as Alternative-Item Types (AITs). There is no negative marking for guessing the correct answers.
One of the biggest challenges in FE electrical exam prep is the time constraint. A total exam time of 5 hours and 20 minutes is available to the candidates which can be divided between the morning and afternoon sessions. This translates into roughly 3 minutes per question. After factoring in the time required for reading the question, thinking through the solution, doing the calculations, and selecting the correct answer, 3 minutes per question is generally a short amount of time even with a good understanding of all the underlying concepts.
Another major challenge is the fact that the FE electrical and computer exam practically covers all areas of the 4-year undergraduate Electrical and Computer Engineering curriculum. As you'd probably agree, most of the electrical and computer engineering coursework is not easy. When you combine this difficult coursework with time constraints and package it all into one exam, you get the FE Electrical and Computer exam!
The NCEES® FE examination is a crucial step in an engineer's career since it is one of the two exams that is required for a PE license. A lot of students find the FE exam even more difficult than the PE exam and find it challenging to prepare for the latest computer-based FE electrical exam. In fact, a large number of FE electrical and computer students spend upwards of 300 hours preparing for the FE exam. That's an incredible amount of effort!
How to Prepare for the FE Electrical and Computer Exam
To prepare for the FE Electrical and Computer exam, follow these six steps:
1 – Download the Latest NCEES® FE Electrical and Computer Reference Handbook
One of the most important steps in your Electrical FE exam preparation is would be to download the NCEES® FE Reference Handbook. It contains all the necessary formulas, equations, and other information that you need to have for the FE Exam in electrical engineering. Furthermore, it is the only resource you'll have during the actual exam so it's a great idea to practice using it. To get your free download, sign up and log in on their website.
NCEES® also offers sample FE practice exams that can help a lot in FE test prep for electrical and computer. The NCEES® practice exams are available in paperback format and they can be directly purchased from their website.
2 – Consider a Streamlined FE Electrical and Computer Exam Preparation Course
When it comes to FE Electrical and Computer exam preparation, the study materials that you use are crucial to the outcome of your exam. At Study for FE, we believe that the most effective strategy to prepare for this challenging exam must combine an in-depth understanding of all concepts and problem-based learning through tons of FE electrical and computer practice problems.
To accomplish this, we've developed a comprehensive On-Demand FE Electrical Exam Preparation Online Course. This incredible resource has 150+ lectures, 70+ Quizzes, and 10+ Mini-Exams to help you fast-track your FE Electrical and Computer exam preparation.
3 – Get an Approved Calculator to Prepare for the FE Electrical and Computer Exam
NCEES® only allows a handful of calculators for the FE and PE exams. The only models permitted during the examinations of 2022 are mentioned in their exam policy. Effectively using your calculator can save you a lot of time on the exam and also reduce the number of errors.
You can check out our blog which outlines which calculators you're permitted to use and also a guide on how to use them. Your primary step is to obtain one of several calculators long before the examination starts. You should try to practice on the very same calculator that you use while you prepare for the FE Electrical examination, whether it involves completing instance questions or completing the FE practice test.
4 – Create a Study Schedule for FE Electrical and Computer Exam Preparation and Stick To It
You should design and stick to a study timetable to finish your study of all test subjects. A number of stages, strategies, and processes could be followed whenever a candidate enrolled for the FE examination.
These procedures differ from individual to individual and rely on how long and how much work a candidate is prepared for the test. The creation of a curriculum may be quite complicated since the personal circumstances, the availability of time, current knowledge and comprehension of the subject matter, learning speed and capacities, and experiences of each applicant will be very different as well as distinctive.
If you are looking for an excellent free FE electrical and computer prep resource, then take a look at the FE Electrical Exam Planner. It can massively help you in making a daily routine and schedule to prepare for the FE exam. You can download it for free and start streamlining your study schedule ahead of time.
5 – Go Through All Exam Topics in Detail Related to FE Electrical and Computer
There is a myriad of different topics in the FE electrical and computer exam. It is important to thoroughly prepare for all the topics. Surface-level learning is not quite helpful in solving challenging problems because if a question is asked in a way that you are not familiar with, your chances of getting the right answer will definitely nosedive. In-depth studying takes a lot of time and effort but it also greatly improves your odds of success on this challenging exam. Some students have a tendency to skip topics. This is a risky strategy because you can potentially miss easy scoring opportunities in easy sections.
Never leave anything out and make sure to go through each topic and aspect of the test at least once before actually taking the test.
6 – Solve as Many FE Electrical and Computer Practice Problems as You Can
Lastly, another tried and tested tip is to complete as many FE electrical and computer practice problems as you can until you feel confident in your abilities to tackle the true exam! Problem-based learning is one of the best strategies to prepare for any exam. At Study for FE, all of our exam preparation resources are centered on the principle of problem-based learning.
It is important that the problems that you are practicing are high quality and provide your FE-style practice. Otherwise, you'll be wasting your time and effort thinking you are making progress when in reality you probably won't be getting closer to your goal of passing the FE electrical and computer exam.
Online FE Electrical Exam Review Course
This online FE exam prep course is designed by FE experts and subject specialists to give students a clear and deep understanding of entire exam-related topics. In the end, of the FE study course, students have to attempt two comprehensive exams to stimulate and prepare their nerves for the actual exam.
Course Details
If we talk about FE Electrical and Computer exam preparation, the course materials you are going to use for your preparation are the determinant of how well you approach your exam and the final outcome. The Electrical and Computer Exam Preparation Course is designed by Wasim Asghar, an FE Electrical Instructor and Licensed Professional Engineer in Texas (PE), Florida (PE), and Ontario (P. Eng).
The objective of the FE exam course is to prepare students with Electrical Engineering or Computer Systems Engineering background to successfully attempt the FE Electrical Exam. The course covers all the key areas of electrical engineering like power, electronics, signal processing, electronic circuits, and communications along with the fundamental concepts of computer networks, computer systems, digital systems, and software development.
Course Features
To meet the tough and tricky objective of expert-level FE exam preparation, we've designed an in-depth FE online course outline with all the necessary features. Our exceptional FE Electrical exam preparation roadmap includes:
160 lectures
100+ quizzes
17 mini-exams
The entire course outline follows the following roadmap for to-the-point exam preparation and practice.
Introduction
Mathematics
Probability and Statistics
Ethics & Professional Practice
Engineering Economics
Properties of Electrical Materials
Circuit Analysis
Linear Systems
Signal Processing
Electronics
Power Systems
Electromagnetics
Control Systems
Communications
Computer Networks
Digital Systems
Computer Systems
Software Engineering
Full-length Computer-Simulated Practice Exam
PE Power Exam – The Final Challenge
FE Electrical and Computer Exam Prep Course
If you are looking for information-rich resources to prepare for the FE exam review course outline from zero or looking for a quick revision, Study for FE's specifically-designed FE Electrical & Computer exam preparation course will get you covered.
Overview, Facts, and Tips Related to Each Exam Section
The course is designed in such a way as to feed the complex concepts into smaller chunks for more clarity and understanding. Each course section starts with an in-depth introduction all the way to key concepts, references from NCEES® FE Reference Handbook at each phase, and proven FE exam study hacks & tips that offer a broad outlook of the entire course.
At the end of each lecture, you will be asked to attempt a quiz to evaluate your grip on the recently covered topic. Similarly, at the end of each section, you will be asked to try your luck with a mini-exam to help you evaluate your approach toward a comparatively wider portion of the course.
With the complete course completion, there is a grand full-spectrum computer-based practice FE exam to let you further evaluate your preparation status.
Theoretical Concepts
Wasim Asghar especially focused on the theoretical areas of FE exam topics while designing this course. It is not practically possible to have a firm grip over everything you studied during your university days. With the passage of time, the new information continues to overwrite the information you studied months or years ago.
To address this pain point of our students, our FE Computer Engineering & Electrical Engineering FE exam preparation course is segmented into different sections and lectures to help you retain the necessary knowledge and information quickly. The course covers the FE exam structure in the most effective manner to let students connect the dots between individual topics for a more broad understanding of the concepts.
How to Solve FE-style Problems
It is vital to understand the techniques and approaches that equip you to solve FE-style problems easily.
Our FE online practice exam is specifically developed to help students evaluate where they stand in their preparation drive. FE Exam Sample Questions provided with the course material give an overall idea to students about what an actual exam is going to be. It further helps them in understanding the entire FE exam structure.
The motive of FE exam sections is to prepare students to attempt correctly as many questions as they can. Practicing a computer-based FE exam that covers all FE exam topics help students to test their time management skills. You will not be given an infinite time to find the correct answer. Therefore, finding the correct answer within a specific duration is the mantra to success and it depends on how well-practiced with FE topics you are.
Quizzes
A plain preparation without any test or quiz will get you nowhere. Our dedicated FE Electrical exam preparation course includes over 70 Quizzes along with 10 Mini-exams at the end of each section to let you evaluate your preparation and help you discover how much effort you further need to put into your FE Exam preparation journey.
Preparation Framework
Passing a tough and comprehensive exam like FE requires consistency and a strategic exam preparation framework. Our FE Electrical Exam Preparation course will help you craft an effective exam preparation framework by making a perfect combo of theory, practice problems, and quizzes accessible with an easy-to-understand format
FE Electrical and Computer Class Curriculum
Our FE Electrical and Computer Exam Preparation course divide the entire curriculum into the following sections and lectures.
Mathematics
Algebra and trigonometry
Complex numbers
Discrete mathematics
Analytic geometry
Calculus
Ordinary differential equations
Ordinary differential equations
Vector analysis
Communications
Basic modulation/demodulation concepts (e.g., AM, FM, PCM)
Fourier transforms/Fourier series
Multiplexing (e.g., time division
frequency division, code division)
Digital communications
Control Systems
Block diagrams (e.g. feedforward, feedback)
Bode plots
Closed-loop response, open-loop response, and stability
Controller performance (e.g., steady-state errors, settling time, overshoot)
Electronics
Models, biasing, and performance of discrete devices
Amplifiers (e.g., single-stage/common emitter, differential, biasing)
Operational amplifiers (e.g., ideal, non-ideal)
Instrumentation (e.g., measurements, data acquisition, transducers)
Power electronics (e.g., rectifiers, inverters, converters)
Digital Systems
Number systems
Boolean logic
Logic gates and circuits
Logic minimization (e.g., SOP, POS, Karnaugh maps)
Flip-flops and counters
Programmable logic devices and gate arrays
State machine design
Timing
Circuit Analysis (DC and AC Steady State)
KCL, KVL
Series/parallel equivalent circuits
Thevenin and Norton theorems
Node and loop analysis
Waveform analysis (e.g., RMS, average, frequency, phase, wavelength)
Phasors
Impedance
Signal Processing
Sampling (e.g., aliasing, Nyquist theorem)
Analog filters
Digital filters (e.g., difference equations, Z-transforms)
Probability and Statistics
Measures of central tendencies and dispersions
Probability distributions
Expected value (weighted average)
Ethics and Professional Practice
Codes of ethics
Intellectual property
Safety
Software Engineering
Algorithms (e.g., sorting, searching, complexity, big-O)
Data structures (e.g., lists, trees, vectors, structures, arrays)
Software implementation (e.g., iteration, conditionals, recursion)
Properties of Electrical Materials
Semiconductor materials
Electrical (e.g., conductivity, resistivity, permittivity, magnetic permeability)
Thermal (e.g., conductivity, expansion)
Electromagnetics
Electrostatics/magnetostatics (e.g., spatial relationships, vector analysis)
Electrodynamics (e.g., Maxwell equations, wave propagation)
Transmission lines (high frequency)
Engineering Economics
Time value of money
Cost estimation
Risk identification
Analysis (e.g., cost-benefit, trade-off, breakeven)
Linear Systems
Semiconductor materials
Electrical (e.g., conductivity, resistivity, permittivity, magnetic permeability)
Thermal (e.g., conductivity, expansion)
Computer Systems
Electrostatics/magnetostatics (e.g., spatial relationships, vector analysis)
Electrodynamics (e.g., Maxwell equations, wave propagation)
Transmission lines (high frequency)
Frequently Asked Questions
You can retake the exam once throughout every 2 month-period, and up to three times a year.
Every student varies in how much they need to study. However, based on our research at Study For FE, the average passing student studies around 200-400 hours, which is usually distributed as around 3-4 hours a day for 3 months. You can take a look at our blog for more details.
It is the first step to PE Licensure, which allows you to become a licensed engineer in the US and can greatly enhance your career prospects.
Certain jobs either require completion or reward completion of the FE Exam with improved salaries.
The sooner you take the exam, the easier and more beneficial it'll be.
The FE Exam has 110 questions that need to be completed in under 5 hours and 20 minutes. Although that content itself is not widely considered to be difficult, the broad scope of topics can make the exam quite challenging. Additionally, the sooner you take the exam, the easier it will be to pass.
ID
An NCEES Approved Calculator.
Locker Key (Food and drink can be stored in lockers outside the testing room, locker is accessible during breaks)
Face Mask during Covid-19
If you live in the US, you can refer to this list below for your state's engineering board's website:

Alabama: www.bels.alabama.gov
Alaska: https://www.commerce.alaska.gov/web/cbpl/ProfessionalLicensing/BoardofArchitectsEngineersandLandSurveyors.aspx
Arizona: www.azbtr.gov
Arkansas: www.arkansas.gov/pels
California: www.pels.ca.gov
Colorado: www.dora.state.co.us/aes
Connecticut: www.ct.gov/dcp
Delaware: www.dape.org
District of Columbia: www.pearsonvue.com/dc/engineers
Florida: www.fbpe.org
Georgia: www.sos.ga.gov/plb/pels
Hawaii: www.hawaii.gov/dcca/pvl
Idaho: www.ipels.idaho.gov
Illinois: www.idfpr.com/dpr/WHO/pe.asp
Indiana: www.pla.in.gov
Iowa: www.plb.iowa.gov/board/engineers-land-surveyors
Kansas: www.ksbtp.ks.gov/professions/engineers
Kentucky: https://kyboels.ky.gov/Pages/default.aspx
Louisiana: www.lapels.com
Maine: www.maine.gov/professionalengineers/
Maryland: www.dllr.state.md.us
Massachusetts: www.mass.gov/licensing-of-professional-engineers-and-land-surveyors
Michigan: www.michigan.gov/engineers
Minnesota: www.aelslagid.state.mn.us
Mississippi: www.pepls.state.ms.us
Missouri: pr.mo.gov/apelsla.asp
Montana: https://boards.bsd.dli.mt.gov/professional-engineers-land-surveyors/
Nebraska: www.ea.ne.gov
Nevada: www.nvboe.org/
New Hampshire: www.nh.gov/jtboard/home.htm
New Jersey: www.state.nj.us/lps/ca/nonmedical/pels.htm
New Mexico: www.sblpes.state.nm.us
New York: www.op.nysed.gov/prof/pels/
North Carolina: www.ncbels.org
North Dakota: www.ndpelsboard.org
Ohio: www.peps.ohio.gov
Oklahoma: www.pels.ok.gov
Oregon: www.oregon.gov/osbeels
Pennsylvania: www.dos.state.pa.us/eng
Rhode Island: www.bdp.state.ri.us
South Carolina: www.llr.state.sc.us/pol/engineers
South Dakota: www.dlr.sd.gov/bdcomm/btp/engineers.aspx
Tennessee: www.tn.gov/commerce/boards/ae/
Texas: www.tbpe.state.tx.us
Vermont: www.vtprofessionals.org
Virginia: www.vtprofessionals.org
Washington: www.dol.wa.gov/business/engineerslandsurveyors/
West Virgina: www.wvpebd.org
Wisconsin: drl.wi.gov
Wyoming: engineersandsurveyors.wy.gov
Depending on the state you live in, you may have to visit the state board's website and fill out a form to receive the Engineer-in-Training (EIT) certification.
110 questions to be solved in 5 hours and 20 minutes. Around 55 in the first section, followed by a 25 minute break and then around 55 in the second section.
You can go back to a previous question only within the current section. Once you're in section 2, you cannot go back to section 1.
The only reference material you have access to during the exam is the NCEES FE Reference Handbook that will appear on the left side of the screen.
The only items you can bring to the testing room is an ID, an NCEES approved calculator, locker key, and a face mask.
A number of changes were made to the FE Electrical and Computer Exam sections:
Mathematics: Added ordinary differential equations
Probability and Statistics: Removed point and confidence intervals, removed conditional probability.
Engineering Economics and Ethics: Added safety topics
Properties of Electrical Materials: Removed mechanical and chemical topics. Added semiconductor materials.
Engineering Sciences: Section Removed
Linear Systems: Removed 2-port theory
Signal processing: Removed convolution, difference equations, Z-transforms
Electronics: Removed Solid-state fundamentals
Electromagnetics: Removed electromagnetic compatibility
Control Systems: Removed root locus and state variables
Computer Networks: Added network intrusion detection and prevention
Digital Systems: Removed data path/controller design
Computer Systems: Removed architecture
Software: Removed software design methods
Engineering Economics, Circuit Analysis, Power Systems, Communications: No changes